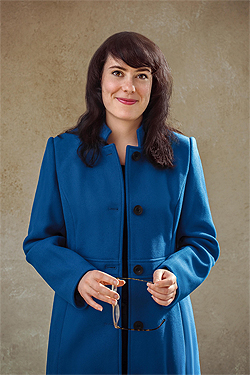 Hi, I am Linda Eversteijn (Maastricht, 1986) and founder of Close to Art.
After my studies in Cultural Social Development, my degree in History of Art (University of Amsterdam, MA) and my research internship at the Rijksmuseum in Amsterdam, I worked for three years as the curator of the Vrijthof Museum in Maastricht.
In 2016 I founded my enterprise Close to Art. This choice came from the desire to bring calmness and mindfulness back to our busy lives by means of art. That is why my motto is: the longer you look, the more you see. I offer accessible guided tours, personalised tours and workshops. Not only do I pay attention to the story of the artwork, but also to the person who stands in front of it.
Working with people suits my emphatic and enthusiastic personality. I'm curious about your thoughts and if you go home with a smile, I'm happy (even though that might sound a bit cliché).
I also enjoy working together with organizations, foundations and self-employed people. My approach is thorough and meaningful. That is where my one-year study background in philosophy comes in handy.
Looking forward to meet you!