VAN GOGH MUSEUM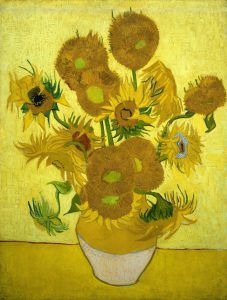 In the Van Gogh Museum we discover and follow the artistic life of Vincent van Gogh and the development he went through as an artist. The highlights such as The Potato Eaters (1885), Sunflowers (1889) and Almond Blossom (1890) are of course discussed extensively. We also look at his contemporaries and his sources of inspiration.
RIJKSMUSEUM
In the Rijksmuseum Close to Art offers three different tours: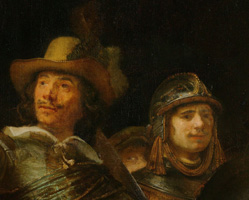 Looking at masters of the seventeenth century
Rembrandt, Vermeer, Jan Steen, Frans Hals, Willem Claesz Heda. The artworks of these Dutch masters are full of details and stories. The longer you look, the more you will see and the richer your art experience becomes. The famous masterpieces are covered, but also lesser known paintings that offer just as much joy.
Highlights of the seventeenth and nineteenth century
From Rembrandt to Vincent van Gogh. Follow the development in the history of painting by the masterpieces of the seventeenth and nineteenth century.
 Still life painting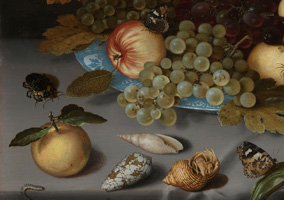 A fallen glass, a peeled lemon, a porcelain bowl, a silver jug, cheeses and flowers … There is a lot to discover on seventeenth century Dutch still life painting. Together we zoom in on details and the sensitivity with which these delicate works are made. With a fresh perspective we discuss the context in which still lifes were made.
Central Museum UTRECHT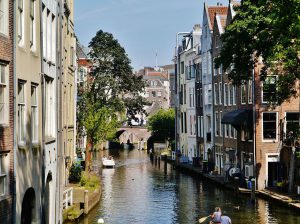 In the lovely town Utrecht, just 25 minutes away by train from Amsterdam, you find the Central Museum. This is the main museum in Utrecht and was founded in 1838. The museum has a divers collection artworks mainly made in Utrecht. The permanent exhibition shows  significant paintings by the Utrecht Caravaggisti, such as Gerard van Honthorst and Hendrick ter Brugghen. Both artists traveled to Rome in the early 17th century to study the works of the Italian master Caravaggio. The collection also features modern art, fashion and applied art.
Other museums
Would you like a guided tour by Close to Art in another museum of your choice? That's possible: